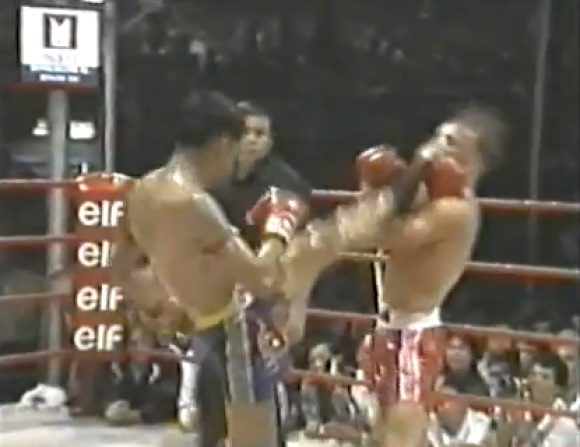 Seminar with the legendary Sakmongkol
Price: $45 , ($40 for Bangkok Boxing Members)
Sakmongkol Seminar
Sakmongkol is known as one of the legendary Muay Thai fighters of all time, defeating other Muay Thai greats as Ramon Dekkers, Danny Bill, Perry Ubeda, John Wayne Parr, Jongsanan Fairtex and many others. His record stands at 231 wins, 4 draws, and 19 losses. He is a 5 time WMC World Champion and a 3 time Lumpinee Stadium Champion.
He was a champion in the 90′s, considered to be the Muay Thai "Golden Era". He is known for his devastating left kicks and tough body that could take a lot of punishment while still able to continue to push the fight forward. He started training at 6 years old, and had his first fight when he was 8. He made it to Lumpinee Stadium at the age of 12. At age 17 he fought and defeated the Dutch legend, Rammon Dekkers. His most famous battles, a total of 7 fights, were against Jongsanan Fairtex. Their fifth fight became known as the "Elbow Fight" and is considered as one of the most brutal and best Muay Thai fights of all time.
Since 2008, he has competed in karate under his birth name Kalek Mongkhon. He won the WKO World Championships in 2009 and 2010 and placed second in the 2008 World Cup held by the Kyokushin Union. Sakmongkol moved to the United States and is currently the Head Muay Thai instructor for Zingano Muay Thai and Team Zingano at Black House, Colorado.