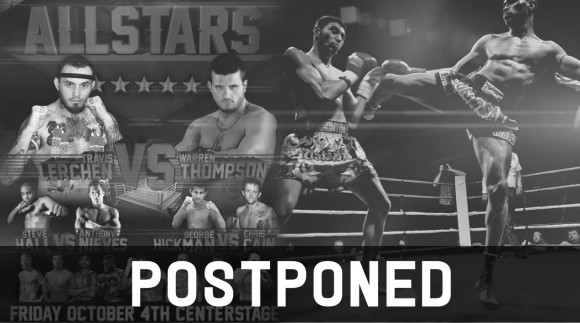 We regret to inform you that Bangkok Fight Night: Allstars will have to be postponed to a later date.
During the last few weeks several of the fighters preparing for BFN Allstars (including a main event fighter) have incurred injuries that have forced them to pull out.  Our fight roster went from 13 fights down to 5 in a one week span.
It's possible to find less skilled replacement fighters, but we are committed to making sure that every Bangkok Fight Night event meets the standard of quality in action/entertainment that our fans have come to expect and appreciate, and it would not be fair to those fans if we continued with the October 4th date of BFN Allstars in this situation.  Again we apologize and we will let everyone know of the new date for BFN Allstars very soon!
Regards, 
BFN Team